What happened internationally
The UK is the frontrunner for banning peat. In 2011, a voluntary phasing-out scheme was instated, aiming at phasing out peat until 2020. As is the case for many voluntary schemes, it moved the market a bit, but not enough. Therefore, the government has enacted a peat ban for private customers from 2024, with the professional market to follow later. (LINK)
More countries have introduced peat-reduction strategies: Norway, Ireland, Germany and Belgium (see Hirschler study, p.8). Switzerland is currently the strictest country, aiming at a peat ban for the private and professional market (LINK).
What Happened In The Netherlands Until Now?
*** BREAKING NEWS : CONVENANT SIGNED ***
18th November 2022: Netherlands becomes the 6th country in the world with an official peat reduction strategy for the substrate sector! We are honoured to be one of the signing parties of this groundbreaking agreement and will be part of this process as member of the steering group.
The Netherlands is the largest peat importer in the EU. However, awareness of this ecological vandalism was almost non-existent until recently.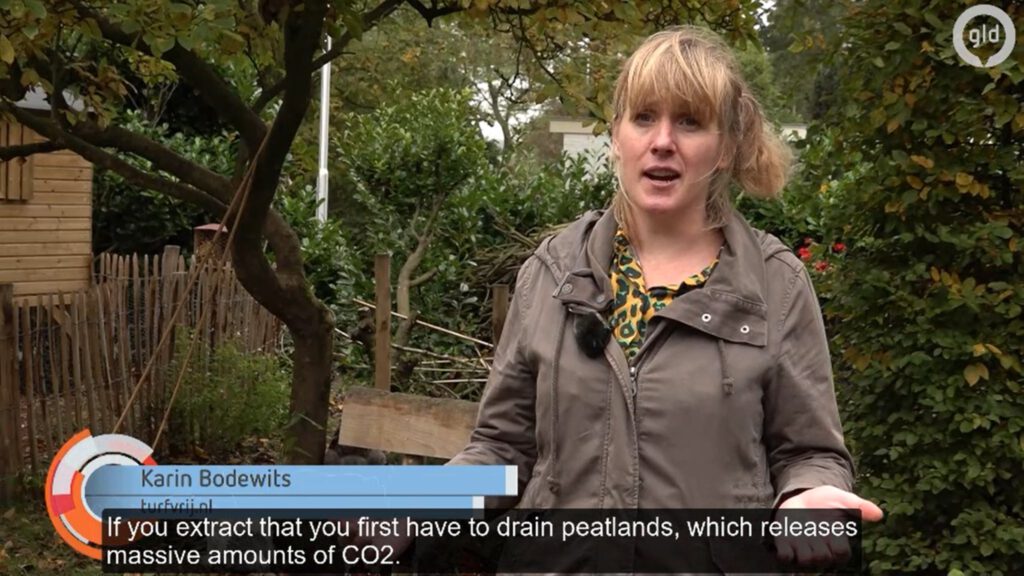 After years of hibernation, the subject was quickly picked up again in 2021!
Inspired by the British peat ban, Karin wrote an article in Het Parool…
... followed by a radio interview for Vroege Vogels.
A parliamentary enquiry by PvdD explicitly referred to this interview.
We had direct contact with MPs Derk Boswijk (CDA) and Laura Bromet (GroenLinks), who handed in a motion about the possibility of a peat ban. The motion was accepted with a whopping 80%, with only the parties of the extreme right voting against it.
Recently, we were interviewed by Trouw…

... and

Tuin en Landschap

for articles about peat...

... and by

omroep gelderland

for a

tv interview and an article.

.

Karin wrote an article for

Groei & Bloei

.

Philipp wrote an article for the Volkskrant…

... and we were named in the

Libelle

.

We signed the Peat Convenant! This even reached the international press. See this article in the German trade journal taspo.
Karin gave her second interview for the radio show Vroege Vogels (interview starts at 50:43)
Karin wrote an article for OASE. 
The subject has already received a lot of publicity: see also articles by:
 By now, most larger shops offer at least one peat-free alternative.
What are the next steps on our path to sustainable growing media?
 A lot has happened in the Dutch world of growing media since we first showed our face in May 2021. What are the next steps we as turfvrij.nl and the relevant industries could aim for?
Sourcing of raw materials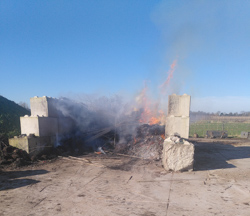 At the moment, we are not using all biowaste well enough. The main competitor for these materials is biomass combustion for energy generation. If we scrap subsidies for such dirty and low-value processes, more of these valuable materials will be available for the growing media industry.
International agreements are crucial to achieving a peat ban without tilting the playing field
There are good and bad instruments to nudge the industry and consumers towards sustainable alternatives to peat. Therefore, international agreements are essential tools for creating a policy environment that doesn't disadvantage the domestic horticultural sector.
New markets for peat: a chance for the industry, a disaster for the environment
Outside of Europe and Northern America, peat is not widely used yet. Introducing an environmentally damaging practice into markets that are doing perfectly well without peat would aggravate the problems we discussed here. We can't forbid others to enjoy the convenience of peat while we're using it ourselves. Therefore, we Europeans have to lead by example and phase out peat before it becomes a truly global commodity.
See this article about China weighing into the peat business, potentially reaching 50 times the size of the Dutch market!