What is the problem?
Peat bogs are "our rain forest", whose destruction is responsible for 5 percent of the global greenhouse gas emissions. That is more than all aviation combined. (LINK).  Peatlands are the largest terrestial natural carbon store, exceeding the capacity of all the world's forests, yet occupying only a tenth of the space. Peatlands act as a carbon sink that sucks CO2 out of the atmosphere.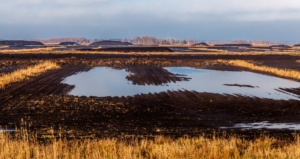 By destroying peatlands, we reverse this process and release huge amounts of CO2 and other greenhouse gases into the atmosphere. Extracting peat for potting soil, peat trays and peat compost is part of a series of destructive processes, including draining peatlands for agriculture.  
Why do we use peat-based potting soil?
Peat is very cheap and stores water well, but is also acidic and nutrient-poor. It's one of many things you can put in potting soil...not the best, not the worst. Therefore, it can be replaced by alternatives without loss of quality or excessive additional costs.
What can we do about it?
If we stop using peat for gardening and other uses, we can make a significant contribution to our fight against climate change. We dare to state that this is probably the lowest-hanging fruit if we want to make a real difference.
The Netherlands is the largest consumer of peat products in the EU. Awareness of this ecological vandalism is almost non-existent, while other countries, such as the UK, have adopted policies to phase out the use of peat (see this Guardian article on the historic decision of May 18, 2021). Let's join them and stop using peat!
What happened in the Netherlands until now?
After years of hibernation, the subject was quickly picked up! Inspired by the peat ban in the UK, Karin wrote an article in Het Parool, followed by a radio interview for Vroege Vogels. A parliamentary e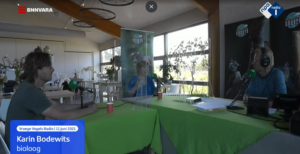 nquiry by the PddD explicitly referred to that interview. We were in direct contact with the Member of Parliament Derk Boswijk (CDA), who handed in a successful motion about the possibility of a peat ban. 
Recently, we were interviewed by Trouw and Tuin en Landschap for articles about peat and by omroep gelderland for a film and an article. 
Karin wrote an article for Groei&Bloei (03-2022). 
We wrote an article in Volkskrant.